JazHead Entertainment LLC
proudly presents
The Michael Thomas Quintet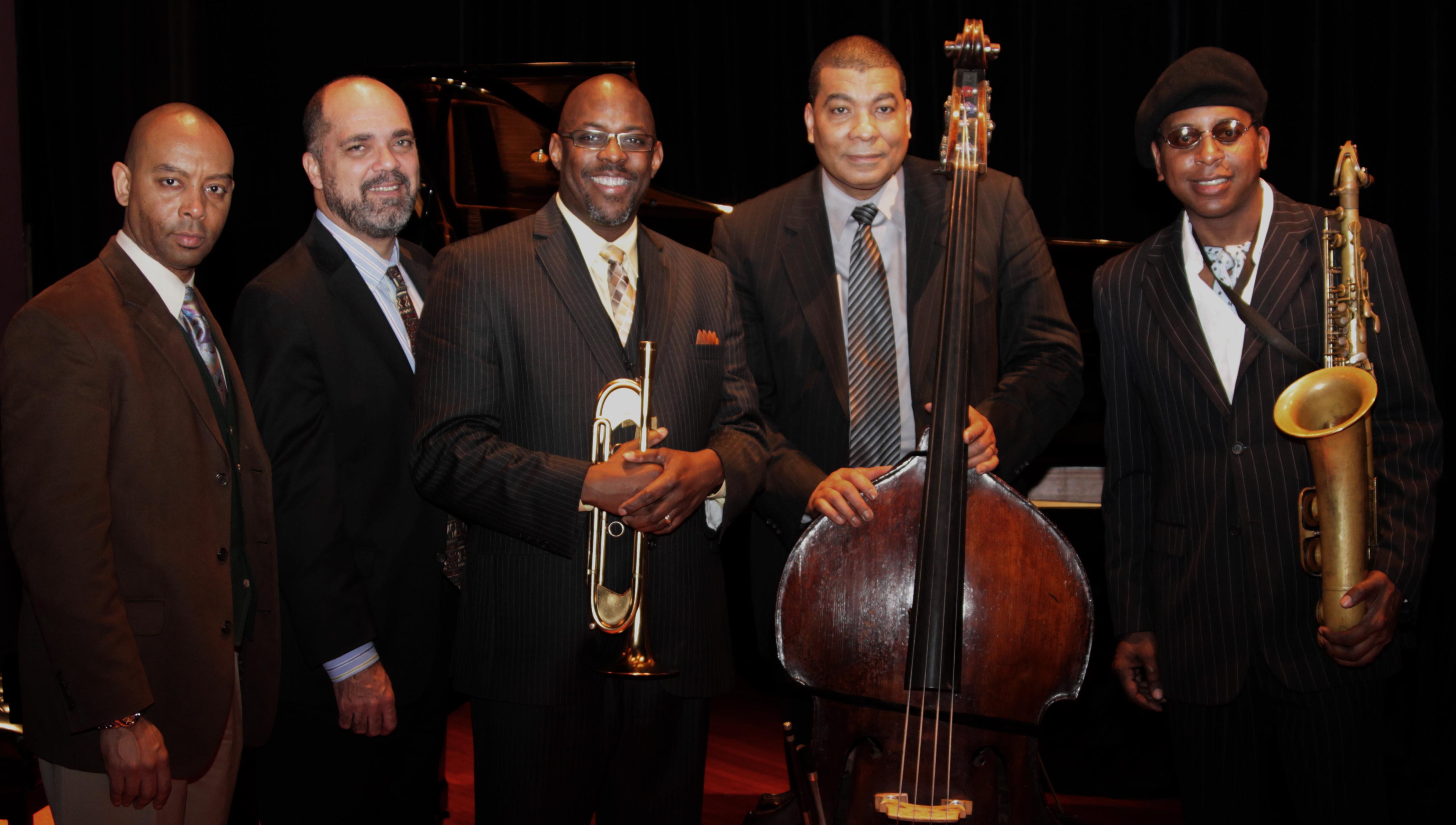 The Michael Thomas Quintet is a powerful and energetic group that is deeply rooted
in the rich tradition of jazz. Now celebrating twenty-five years together as a group, the quintet has the unique capability to capture an audience
and take them on an excursion to where "Hard-bop and Blues"
swing joyfully, prayerfully, and soulfully. The group consists of members that
know jazz, respect jazz, and love jazz. There is nothing "laid back" about this group.
(Click on each member to find out more about them.)
---
Celebrate the group's newest studio recording
"25"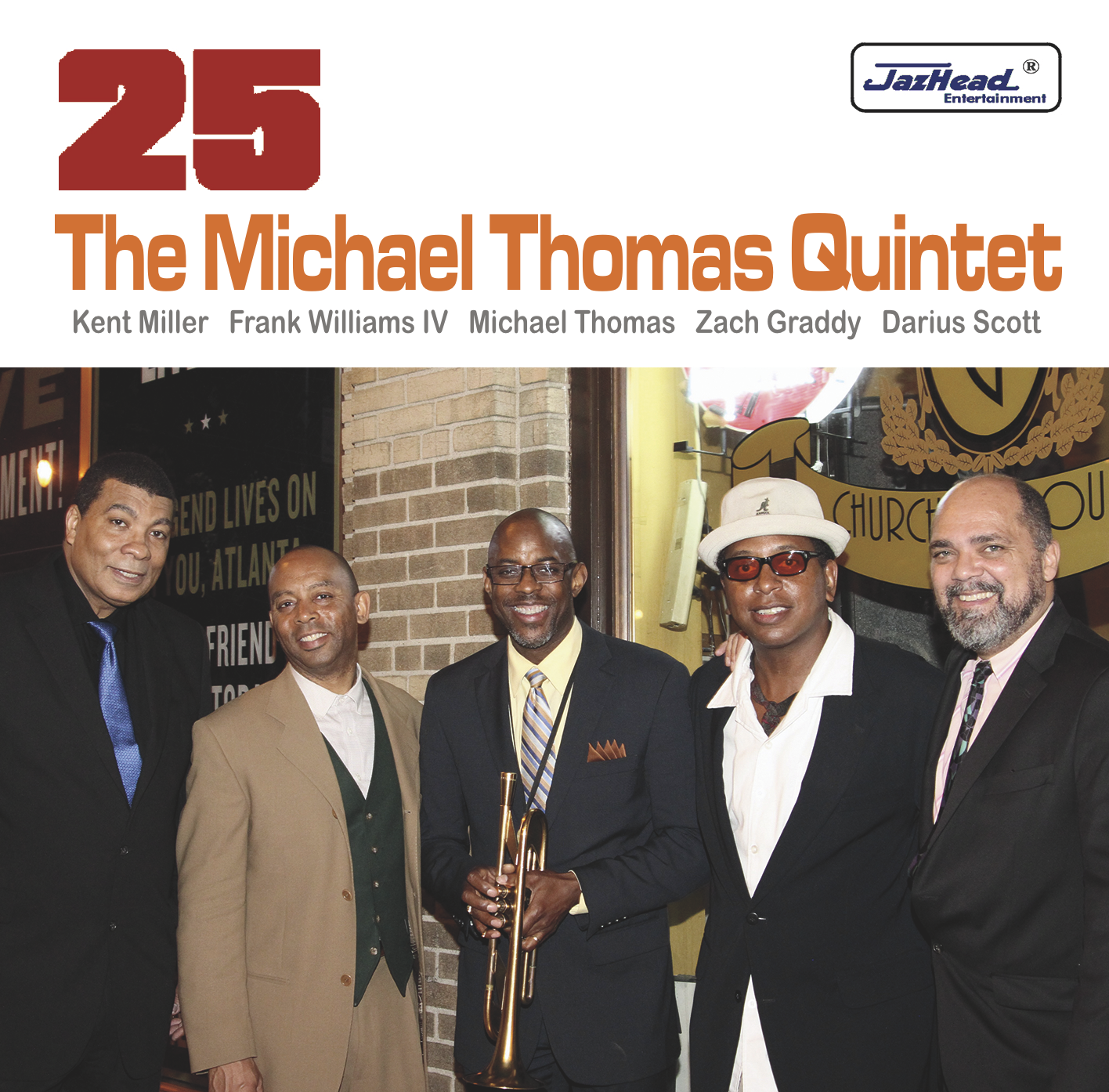 1) Ms. Brown
2) Hezekiah's Domain
3) Right Up In There
4) I Wished I Knew
5) Take Time
6) Love Vibrations
7) Miss Nettie B.

Personnel: Michael Thomas (trumpet), Zach Graddy (tenor Saxophone),
Darius Scott(Piano) ,Kent Miller (contrabass), and Frank Williams IV (Drums).

"Like a good radio program..."
"Truly Organic....."

© 2023 JazHead Entertainment LLC.
All rights reserved.